Wassi x Kow Steaks Wagyu Beef Jerky - Classic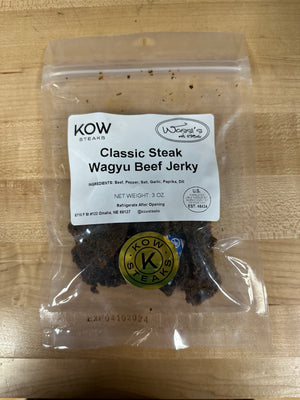 This is the way Beef jerky was meant to be enjoyed.
Wassi's has partnered with KOW Steaks to create a Wagyu jerky option with Wagyu beef from KOW seasoned with Wassi's Sweet Gogi BBQ rub. Every bite is tender with the wonderous flavors of Sweet & Spicy Korean barbecue.